Waterproof cardboard cooler is recyclable and reusable
Cascades have created a reusable cardboard cooler that is fully recyclable and keeps contents just as cold as its styrofoam counterpart.
Composed of 70% recycled cardboard and recyclable after having been used, the ThermaFresh cardboard picnic cooler is the ecoresponsible solution for all your summer outings. Moreover, it is a space-saver when you are ready to store it because it is foldable and unfoldable when required.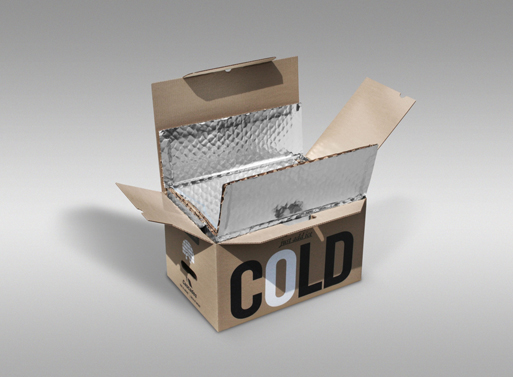 Historically, cardboard has rarely been the material of choice for anything that comes into contact with water. However, Norshield® cardboard's water repellent properties are similar to water running down a duck's back, which makes the cooler rain resistant. Forget the myths about cardboard, and trust Cascades' Thermafresh™ Cooler. With its trendy and modern design, you will stand out in a crowd, arouse curiosity and you will have the privilege of bragging about the environmentally sound features of this unique cooler.
Discover More: